Come to the OR Manager Conference ready to network! Opportunities are spread throughout the conference program so you can find the answers and connections you seek. With breaks, receptions and exhibit hall hours all containing engaging content and activities, you will expand your professional circle and meet some lifelong colleagues along the way.
Check out the Exhibit Hall event lineup below, and learn more about the exciting networking events we have planned for you!
Exhibit Hall Times & Events
SUNDAY,
OCTOBER 16
MONDAY,
OCTOBER 17
TUESDAY,
OCTOBER 18
WEDNESDAY,
OCTOBER 19
10:00 am – 6:00pm
Bookstore Open
9:00am – 6:00pm
Bookstore Open

4:30 – 6:30pm
Mile-High Welcome Party
9:30am – 6:30pm
Bookstore Open

10:30am – 4:30pm
Exhibit Hall Open

10:45am – 3:30pm
Exhibitor CE Presentations

11:00am – 12:00pm
Poster Gallery Presentations

11:15am – 12:30pm
Boxed Lunches on the Show Floor

3:15 – 4:15pm
Pitchers & Pitches
8:00 am – 1:00pm
Bookstore Open
Mile-High Welcome Party | 4:30 – 6:30 pm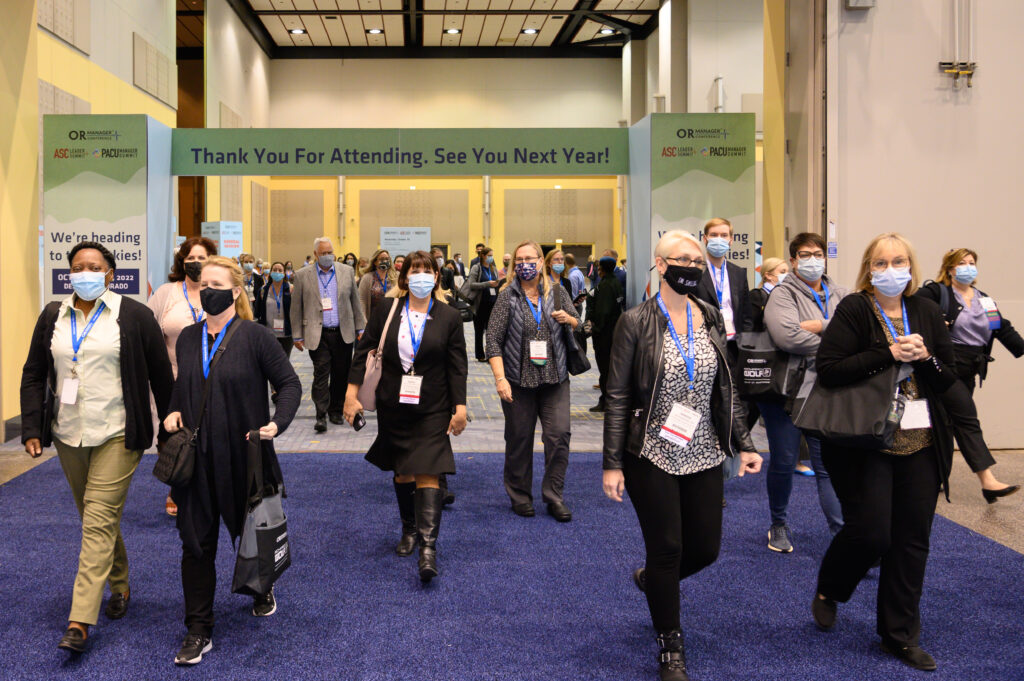 OR Manager would like to welcome you into the Exhibit Hall on the first day of the conference at the Mile-High Welcome Party. Take advantage of your first true opportunity to hang out with colleagues and industry suppliers. Visit with over 140 vendors who offer equipment, products and solutions for the operating room and the people who manage it.
Travel from station to station throughout the exhibit floor and explore the perks of our host city, Denver!
Raise a toast to the first night of the conference at our Colorado Beer Garden featuring local craft brews by Denver Brewing Company while tossing some bean bags and engaging in other backyard games!
Hit the slopes on our ski and snowboard simulators – Don't forget to grab a (boozy) snow cone while you're there!
Feeling pretty? Get your caricature sketched by a local artist! These one-of-a-kind souvenirs will be delivered digitally to share with friends and family. Plus, grab a cocktail by Breckenridge Distillery, which uses snowmelt from the Rockies in their spirits. – Sponsored by LeanTaaS
One ticket is included in your conference pass. Additional passes are available for purchase during registration for $40.
All guests must be 21+.
Thank you to our Mile-High Welcome Party sponsor!

Poster Gallery Presentations | 11:00 am – 12:00 pm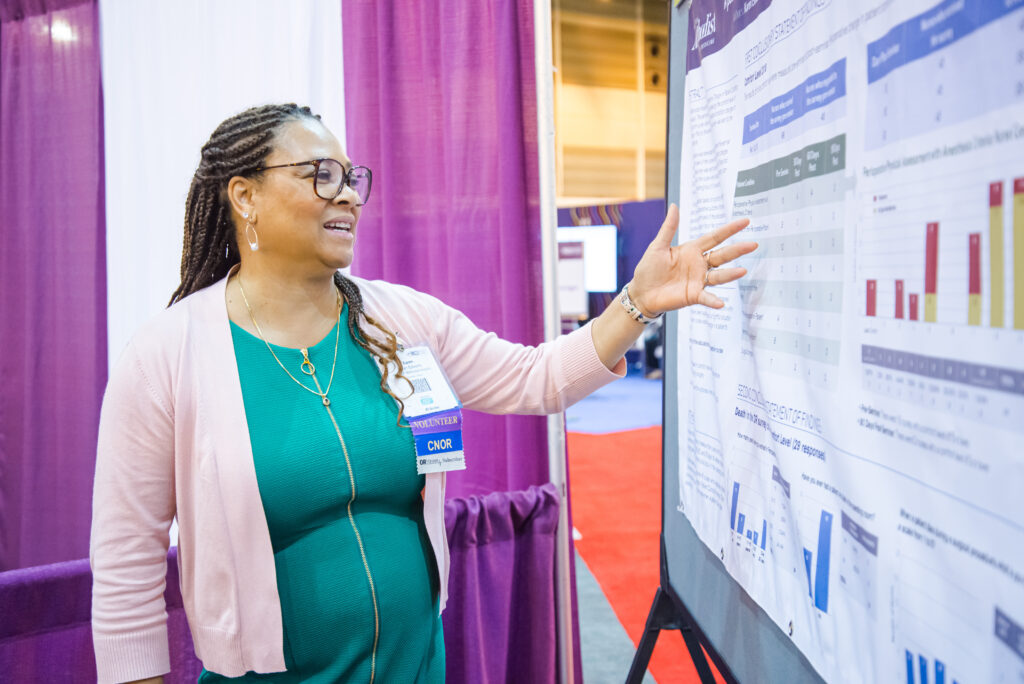 The OR Manager Conference Poster Gallery provides a forum for presenting completed research or in-progress research with preliminary results. It is an opportunity to present research, performance improvement projects, or clinical practice innovations visually using graphs, illustrations, or photographs. We strive to promote communication and collaborative research among nurses, provide a setting for exchange of information and lessons learned, and explore advances in perioperative clinical practice. The poster gallery will be available for viewing throughout all exhibit hall hours. Attend during these times to meet the authors and earn your CEs.
Poster proposals have closed for 2022. Interested in submitting a poster abstract for presentation in 2023 in Nashville, TN? Contact Carrie Shapiro at cshapiro@accessintel.com. Accepted Poster Presenters save 30% on their conference pass.
Boxed Lunches on the Show Floor | 11:15 am – 12:30 pm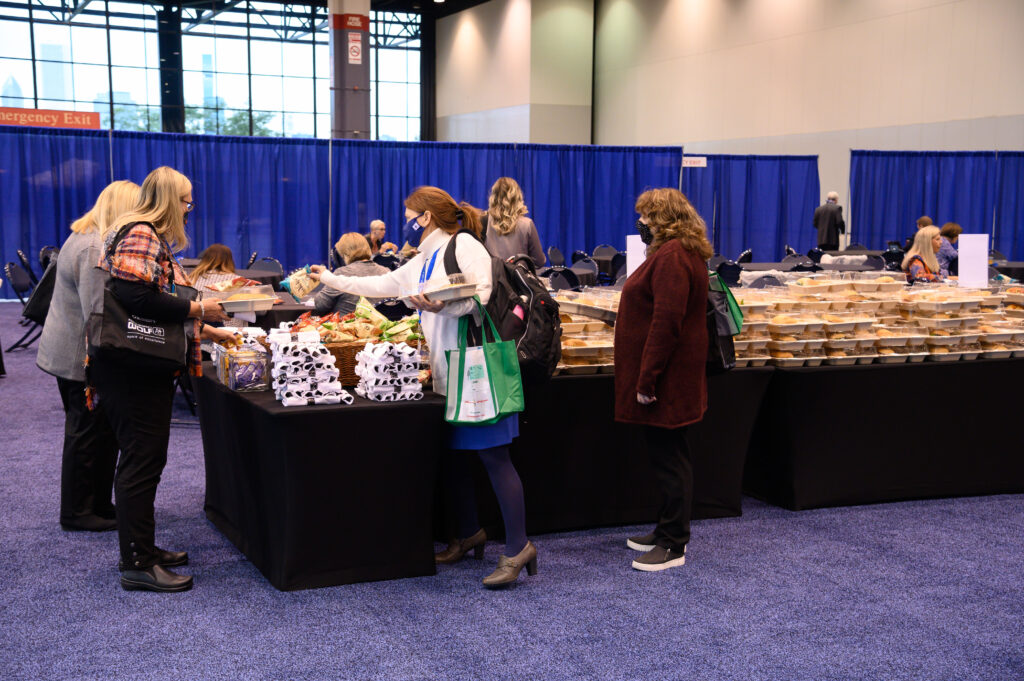 Enjoy your lunch on the Exhibit Hall Floor and leave more time for networking with vendors and attendees. Enjoy a variety of prepared lunch options and take quick break on Tuesday afternoon to grab a bite to eat without having to leave the exhibit hall floor.
OR Manager's Night Out | 7:00 – 10:00 pm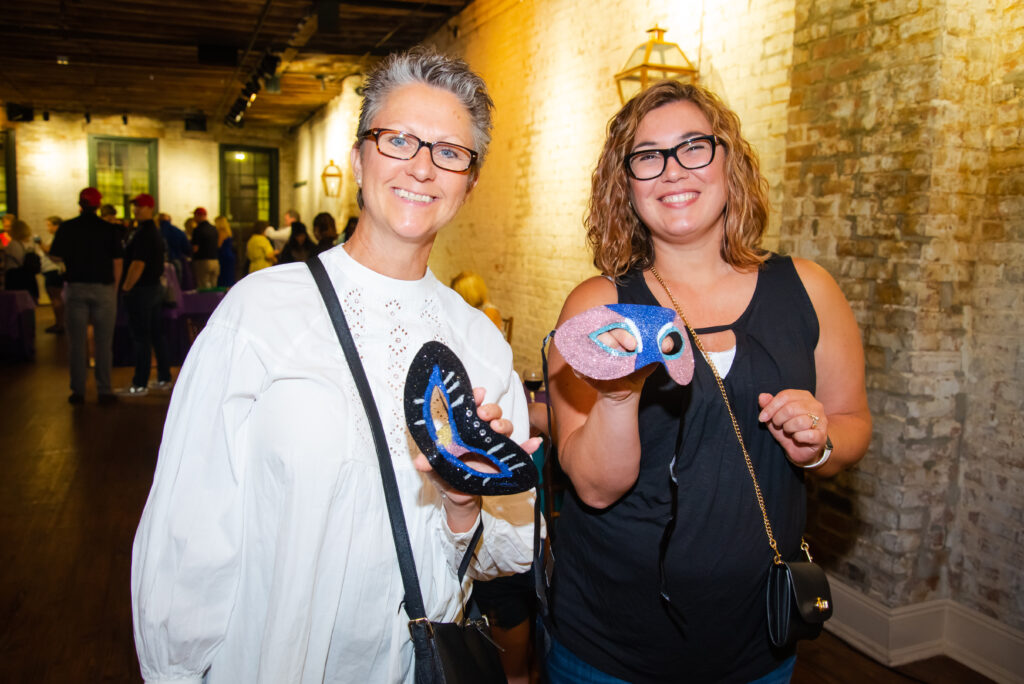 Join us for this year's OR Manager's Night Out! This year's theme is "Glamping in the Rockies," and is an opportunity to spend extra time with your colleagues on a Denver night with plenty of drinks, food, and good times to go around.
This year, you'll hear a live band perform throughout the evening, enjoy campfire-inspired treats like s'mores around the bonfire, and even have chance to meet some real, live wolves and take a photo with them!
This highly-attended event is open to all attendees (and their guests) who are looking to enjoy a relaxing night on their 'education vacation' during the conference.
Add a ticket to OR Manager's Night Out during registration for $75.
Guest tickets are available for purchase. All guests must be 21+.
Thank you to our OR Manager's Night Out sponsors!