Become a part of the premier conference for educating perioperative leadership. Booth space is still available for the 2022 OR Manager Conference. Explore our Exhibitor and Sponsorship Prospectus to find the perfect way to connect with the perioperative decision-makers for the conference taking place this October.
OR Manager Conference delivers quality audience with buying authority and meaningful interactions to deliver your message, drive leads and reinforce customer loyalty. The OR Manager Conference team will work with you every step of the way to create a visually appealing space that will draw attendees.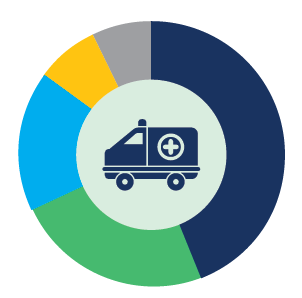 Where Our Attendees Work
Community Hospital – 38%
Ambulatory Surgery Center – 28%
Academic Hospital – 19%
Tertiary Hospital – 8%
Children's Hospital – 7%
3 out of 4
attendees are Managers, Directors or VPs
TOP 13 MOST SOUGHT AFTER PRODUCT CATEGORIES
Capital Equipment
Computer Software & Systems
Monitors/Cameras/Video Devices
Sterilization Equipment & Supplies
Custom Procedure Trays
OR Tables
Instrumentation
Orthopedic Instruments/ Accessories/Supplies
Positioning Devices
Drapes/Gowns/Gloves
Hand Washing/Scrub Products
Patient Skin Prep Supplies
Career/Staffing/Recruitment
85%
of our attendees are directly involved in the decision-making process for purchases at their facilities
77%
of our attendees spent at least 3 hours interacting with exhibitors during our last in-person show
Exhibit Space Rates
Advance Rate
(by 3/4/2022)
Regular Rate
(after 3/4/2022)
Main Exhibit Hall
$38/sq ft
$39/sq ft
PACU Pavilion
$37/sq ft
$38/sq ft
Contact your Sales Representative – Nancy Iannotta today!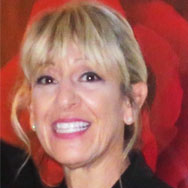 Nancy Iannotta
Sales Representative
203-899-8429
niannotta@accessintel.com
Upgrade Your Exhibitor Listing
Increase your visibility on the website and stand out in all pre-conference promotion. Let the buyers come to you!
Visionary Exhibitor Listing
$795
Strategic Exhibitor Listing
$595
Premier Exhibitor Listing
$395
EXCLUSIVE! Only available to the first 10 exhibitors

• Includes Strategic Exhibitor Listing Package
• Image/Banner Linking to Your Product Showcase
• Booth Highlighted with Special Corner Peel on Floor Plan

• Premier Billing on Exhibitor List
• 5X Listings in Product Categories
• Logo featured on OR Manager
Conference website
• 3X Listings in Product Categories
• Logo featured on OR Manager
Conference website
Add-Ons
Don't miss out on these additional ways to reach out the event attendees before OR after the conference.
| Pre- or Post-Show Email Blast | Program Guide Print Ad | Mobile App Alert | Event Website Banner Ads |
| --- | --- | --- | --- |
| $2,500 | $1,800 – $2,000 | $500 | $1,500 |
| Send an email to ALL attendees. You supply the content and pick the date you want the message to deploy to our community | Put your company's message in the hand of every attendee via a program guide print ad! A full-page ad is $1,800, inside covers are $1,900, and the back cover is $2,000. | Send a push notification to everyone who's downloaded the mobile app! You provide the copy and the action (ie. Visit our booth, check out our website, etc.), and we'll make sure everyone gets your message! | Prominently display your banner ads on our event website! Get your banner ads active now as we'll keep them active through the show dates, encouraging attendees to visit the URL of your choice. |